The Las Vegas-based tech industry trade show has a reputation for spectacle, with flexible screens, autonomous robots, and quirky computer prototypes that stand little chance of hitting the market. Over the years, It's just as much fun wandering away from those flashy demonstrations and finding the smaller-scale innovations that get less attention, such as oversize iPad drawing surfaces, reusable smart shipping containers, and double-decker MacBook batteries.
In 2021, however, wandering wasn't an option. As an all-remote show due to the coronavirus pandemic, CES traded its sprawl of convention venues for a parade of press releases and blog posts. That took some excitement out of the show's bigger spectacles. But it also eliminated the joy of discovering unsung heroes.
All of which is to say that I'm hoping the pandemic subsides enough to allow for a return to Las Vegas next year. In the meantime, here are some ideas that were still neat enough to make me wish I could see them in person:
THE PORTRAIT-MODE PC
Vertically oriented screens aren't just optimized for scrolling through Instagram or Twitter. They're also great for writing or reading digital documents, which is exactly where Lenovo's Yoga AIO 7 could excel. The all-in-one desktop computer has a 27-inch 4K display with a rotating hinge, so you can flip between landscape and portrait modes like a giant iPad.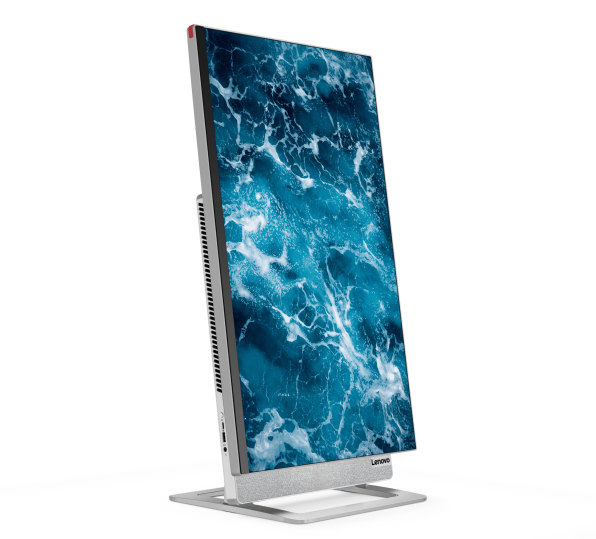 THE EVERLASTING REMOTE
Instead of making you hunt for fresh batteries every few months, Samsung's 2021 Neo QLED TVs come with a simpler proposal: Just flip the remote over to reveal a solar charging panel, which can draw a charge even from ambient room lighting. It may be the ultimate first-world problem, but the solution is also a bit friendlier to the environment.
A WEBCAM WHEN YOU NEED IT
Webcam privacy shutters have become a hot trend in high-end laptops over the past couple of years, but remembering to close the shutter after every Zoom call quickly becomes tiresome. For Dell's Latitude 9000 series laptops, the PC maker had the clever idea to sync its webcams with videoconferencing applications, so the shutter stays open only during a call.
NO NEED FOR ANOTHER CAMERA
Speaking of Dell, the company is also putting pop-up webcams into a series of PC monitors built for videoconferencing. The camera has infrared cameras built in, so you can sign into Windows with face recognition; the camera retracts into the body of the monitor when it's not in use. It's another way to ensure that nobody's spying on you via webcam—and it's nice that it's not a permanent protusion on your monitor.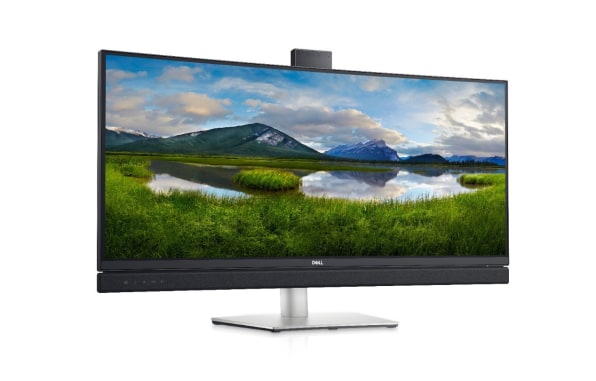 THE STREAKLESS ROBOT MOP
When you're finished mopping a room, chances are you carry the mop back to the bucket instead of dragging it along the floor. So it makes sense that robot mops should do the same thing. To that end, Roborock's S7 vacuum-mop combo has an auto lifting mechanism that prevents the mop from adding unsightly streaks to a freshly cleaned floor. It can also lift the mop automatically over carpets to start vacuuming instead.
MAGSAFE MOVES BEYOND THE CHARGER
When Apple added magnetic charging to the iPhone 12 under the MagSafe brand, it seemed obvious that an ecosystem of interesting MagSafe accessories would follow. CES brought several new examples, including a snap-on battery pack from Anker, a wallet that doubles as a kickstand from Moft, and a car cupholder mount from Scosche with a slot for Apple's official MagSafe charger. PopSockets, meanwhile, has released a sliding mechanism for its phone grips so they can move out of the way for wireless charging.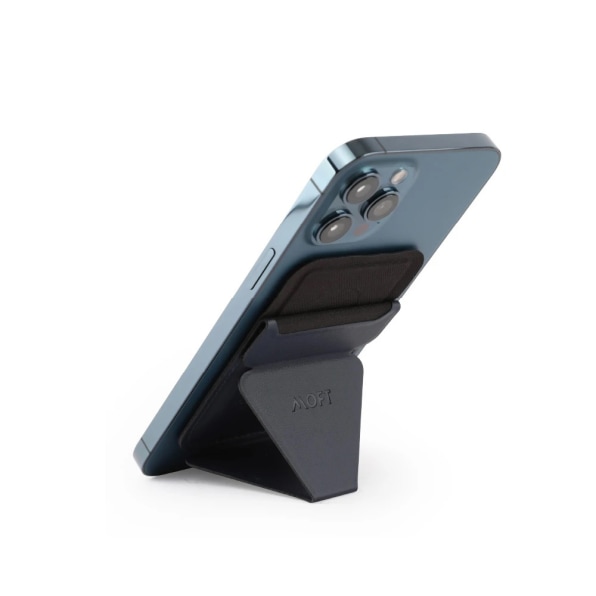 A SELF-SUSTAINING SHOWER SPEAKER
Waterproof shower speakers are hardly new, but Ampere has gone a step further by using hydropower to keep its speaker charged. The Shower Power speaker installs between your shower's water pipe and showerhead, working like a water wheel to charge its battery and playing audio over Bluetooth from your phone. Ampere says that if you use the speaker only while the water's on, it should never run out of power.
ALWAYS-LISTENING EARBUDS
While lots of high-end wireless earbuds now offer a "transparency" mode that lets in outside sound, Samsung's new Galaxy Buds Pro can activate this feature automatically, relaying audio through their outward-facing microphones when they hear the sound of your voice. The feature isn't perfect—it'd be even better if it could detect when someone else is talking to you—but it does free up the earbuds' touchpads for other functions such as volume control.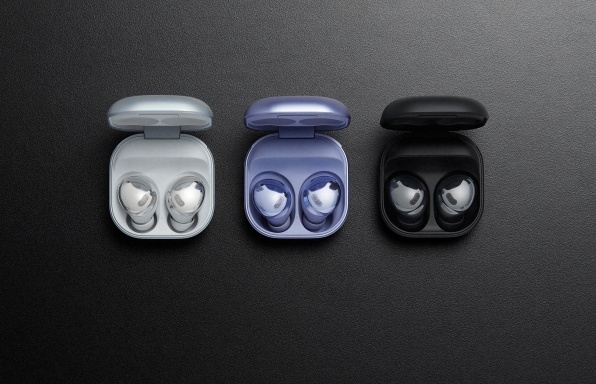 PORTABLE PC POWERHOUSE
Why do external graphics cards have to be such hulking monstrosities? Asus doesn't think they do, and has managed to fit Nvidia's mobile RTX 3080 GPU into an enclosure measuring just 8.2 by 6.1 by 1.2 inches. Plug the ROG XG Mobile dock into Asus's thin-and-light ROG Flow 13 laptop, and the setup becomes a gaming PC that you can take anywhere.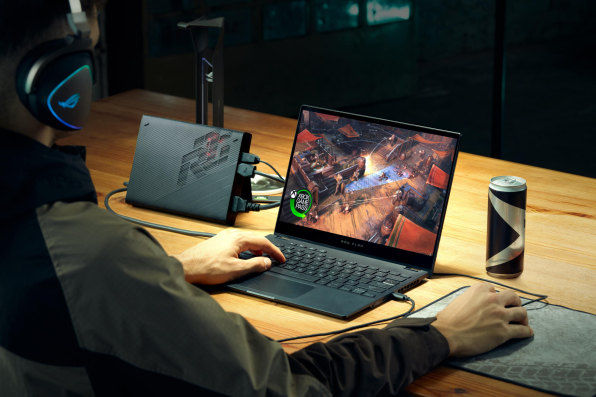 RISE OF THE TOUCHLESS DOORBELL
This year's CES brought not one, but two companies promising doorbell cameras with contactless ringers. Both Alarm.com and Arlo say their products will automatically detect when someone approaches and alert the homeowner accordingly. (The former will even sell an optional mat to ensure that the visitor is standing in the right spot.) As The Verge's Sean Hollister notes, it's not entirely clear why this couldn't just be a feature of existing doorbell cams, but it's still a clever idea in the COVID-19 era and a nice way of using doorbell cameras for more than just neighborhood surveillance.