Shop our stock line
Need Ready-Made Fixtures? Look No Further!
Spectas offers a wide variety of stock fixtures and retail displays, ready-to-ship to your location. From frames and endcaps, clip strips and mass merchandiser displays, we have solutions for a wide array of retail needs.
Click below to browse through our stock items:
"It is our goal to give you the best experience through the ordering process, regardless if you're shopping for a ready-made fixture, or ordering from our Build-Your-Own line. Most of the orders processed through Spectas Sales Support will ship within 48 business hours."
Contact Sales Support:
We welcome you to call our Sales Department at 423-892-3720, or by email at orders@spectas.global. Already know what you'd like to order? Or need assistance? Request a quote today with our form, or send an email to our Sales Support team at orders@spectas.global.

Hours of Operation:

Monday: 8:00am - 5:00pm
Tuesday: 8:00am - 5:00pm
Wednesday: 8:00am - 5:00pm
Thursday: 8:00am - 5:00pm
Friday: 8:00am - 3:30pm
Saturday/Sunday: CLOSED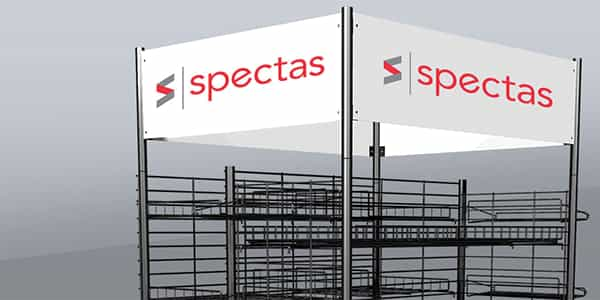 Request a Quote Today
Please fill out the required fields below and a member of our team will contact you shortly.